The last soiree at the Old Charleston Jail commenced in great fashion. The French Renaissance themed
fundraiser brings Charlestonions of all backgrounds together for a party the has been named the best in the city.
The American College of the Building Arts is an institution that teachesspecialized architectural design. The
event allows the school to offer scholarships to worthy students. Powdered wigs and whites tights filled the
haunted located as Dj Cnile and Seth G kept every dancing. Pastries from Glazed, Sugar and Vanilla Bean
Pastry were everywhere in the true spirit of Marie Antoinette. Dellz Deli and Saveurs de Monde offered
delicious savory options to the party.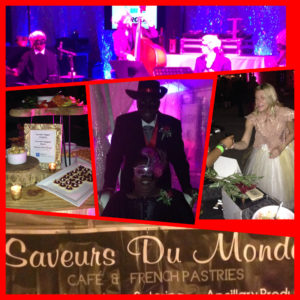 The CocktailBandits had the honor of featuring a custom cocktail during the event. Our amuse-bouche
appropriately named The Duchess, was made with tequila and banana pudding liqueur and finished with a fruit
compote. (recipe below) The Signature Cocktail Contest winning cocktail created mixologist Justin Edgar at
Zero Cafe, The Red Scare, was also featured during the party.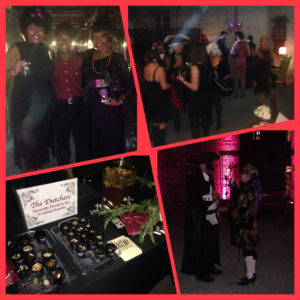 Like this post
0