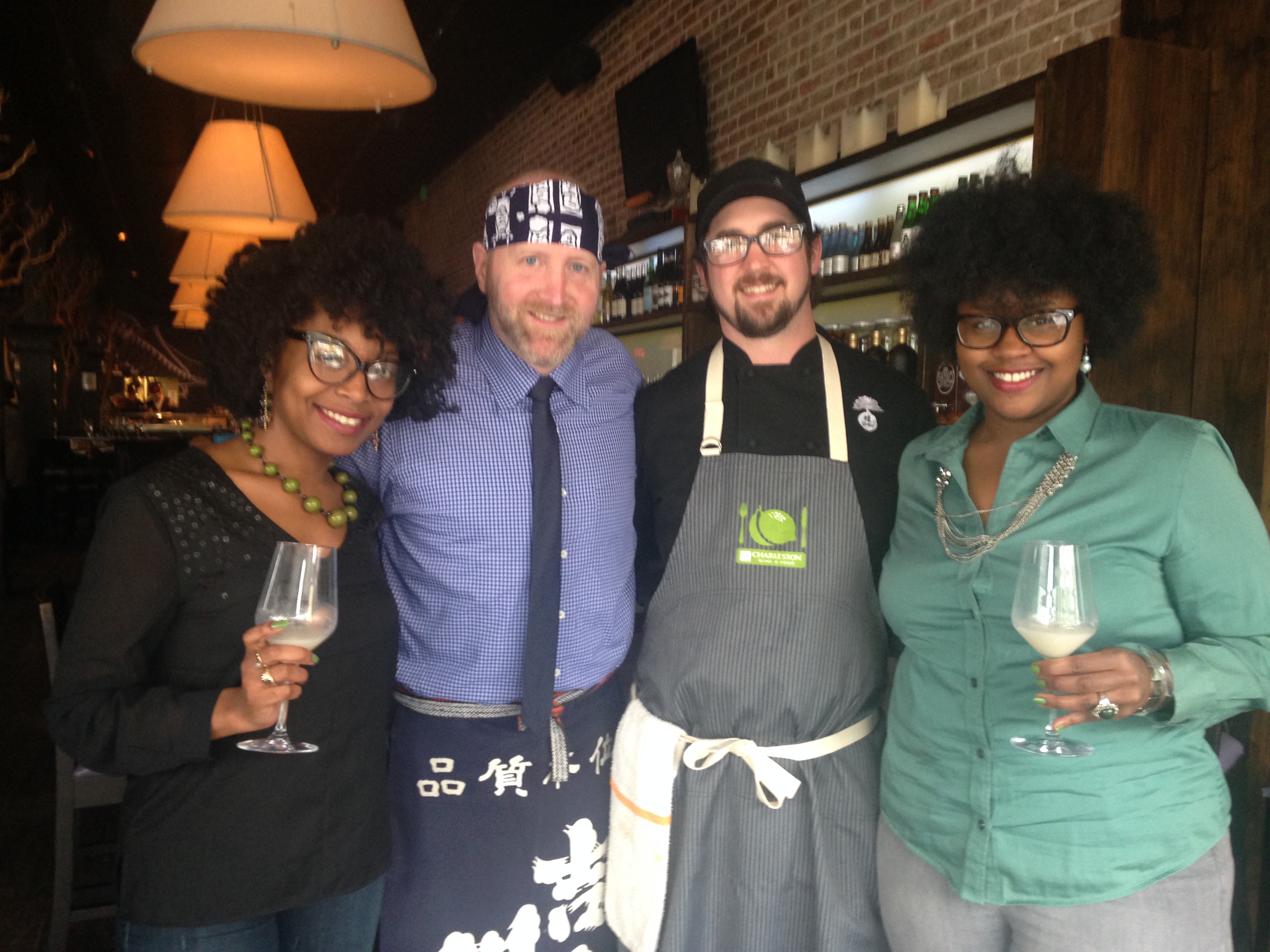 O-ku has been voted Best Sushi restaurant by Charleston City Paper, so when we heard about the sushi-saki lunch, we were stoked! We arrived at the restaurant located at 463 King Street to be greeted by a refreshing mint-saki cocktail. After restaurant manager, Kimball showed us to our sushi stations, Chef Thad Stuckey gave us an overview of the history of sushi and the basics of hand rolling sushi. The head sushi chef masterfully hand craved the most beautiful piece of wild tuna we have ever seen. Each table was given its own bowl of rice and instructed to roll as many crab and spicy tuna rolls as we wanted. The Saki Ninja then then began educating us on the history of saki and walking us through five different sakis varieties.
That beautiful tuna that the executive sushi chef hand craved in front of us was then served to us with a small dollop of mustard and spice; amazingly flavorful. We also enjoyed several specialty gluten free sushi rolls prepared by O-ku chefs.
We love learning new cooking techniques. Interactive events are so rare in Charleston. More often than not, attendees are seated for the duration of the event listening to a series of speakers while quietly munching on snacks. This event gave us the opportunity to stand up, move around, interact with other participants and prepare our own meal. Our community needs more events like this on monthly calendars. Thank you O-ku and The Saki Ninja for a fun and informative afternoon.
Like this post
0