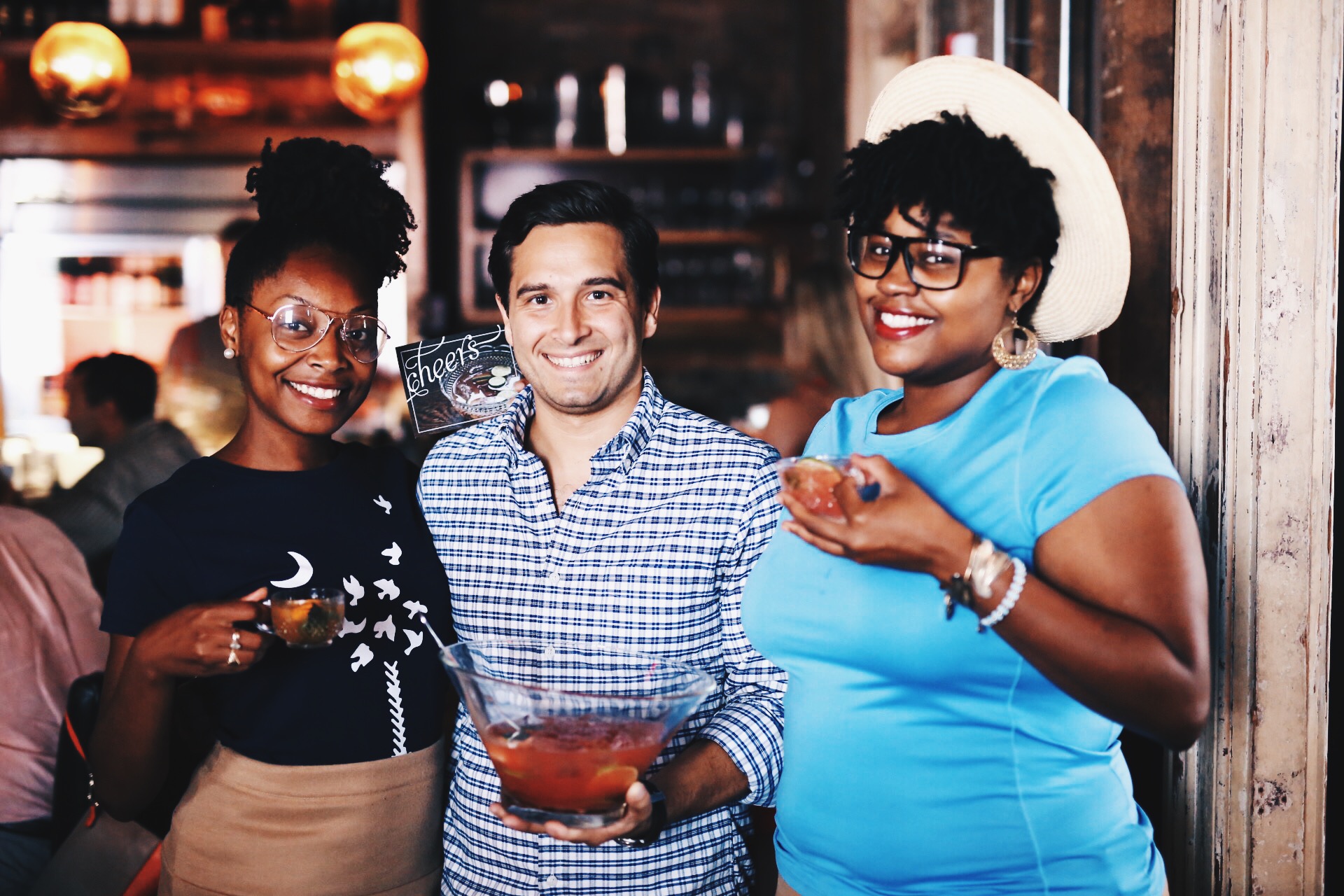 Summer Punch course at Cocktail Club Charleston
There's no better time for sharing an ice-filled punch bowl than summertime. The mixologists at The Cocktail Club Charleston displayed their extensive collection of punch bowls during an afternoon punch making course. We watched as the bartenders prepared Pimms Punch and Watermelon Sangria.
Mixologist Ryan Welliver informed us that the name "sangria" comes from the Spanish word for bloodletting due to the dark-red color of the beverage. We snacked on fresh popcorn and goat cheese and watermelon salsa bruschetta. Try making your own custom punch bowl at home this summer. Remember this simple rule of thumb – 1 part strong (vodka), 1 part weak (st. germain liqueur), 1 part sour (citrus juice) and 1 part sweet (fruit juice) – and you are sure to impress your brunch guests!
Like this post
0