Life is too short crappy coffee cocktails! And with yummy cocktail creations for Brooks Reitz of Leon's Oyster Shop there's never a need too! Brooks brought along his signature Jack  Rudy Tonic to blend the Cherry Bourbon syrup cocktail and a few ounces of Revelator El Carmen – cold brew. With literally a cherry on top, this cocktail is refreshing at any time of the day.
Remember, it's never too late for coffee or too early for a cocktail. But if you're looking for a happy medium, combine Bourbon infused with Revelator's Shakiso coffee, coffee syrup and a few dashes of bitters for a Coffee Old Fashioned that takes the classic cocktail to the barista level!
Get as creative as possible when adding coffee to your cocktail. Try chocolate rum or vanilla flavored vodka to your usual morning cup of joe to add spice to your afternoon.  If you're in need of a bit of variety in your coffee collection, grab a ticket to the Charleston Coffee Cup on November 8th at the newly open Cigar Factory from 10am until 3pm.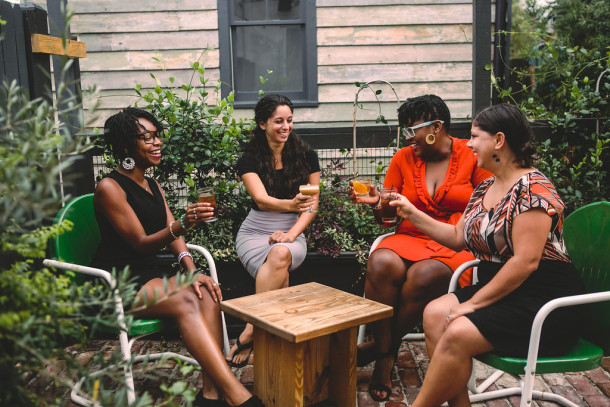 Like this post
0