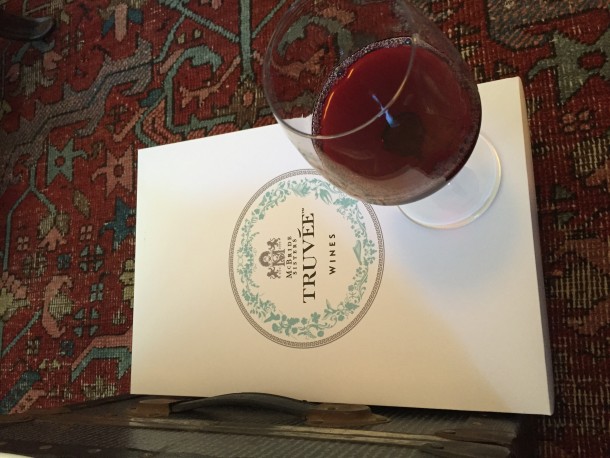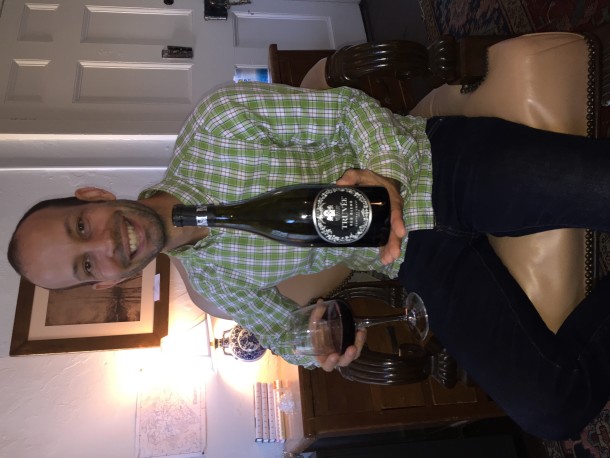 Drinking wine with Matt Lee was an absolute treat! For those that don't know who he is, Matt Lee is one half of the Lee Brothers. The Lee Bros are two brothers from Charleston, who are very involved with spreading awareness of delicious southern cuisine around the U.S. They have a mail order catalog for southern pantry staples called The Lee Bros. Boiled Peanuts catalog and people can order signature southern things like boiled peanuts. The great guys are also authors of cook books like Southern Cookbook, and Charleston Kitchen,  have won several James Beard awards, and Finally, they invited us to Atlanta Food and Wine festival to be talent for their workshop! (It was soooo fun!)
Now that I've introduced you all to Matt Lee, let's get to this awesome wine that he decided to share with an awesome story to match!
Truvee Wines has a powerful story and an amazing taste. It was created from the McBride sisters, who are two beautiful African American sisters who were separated when they were extremely young but interesting enough, BOTH grew up on Vinyards thousands of miles apart. They found each other later in life and decided to create their own delicious wine called Truveè – which is from the French word "to find."
We tried the chardonnay first,  it was light and delicious with notes of pear, citrus, and apples. It was a very crisp and has a clean finish. There was no harsh after taste.  After, we tried the Red Blend. It was full of body and had notes of berries and caramel and has a robust finish. Both brands were a perfect blend of New World and Old World practices which can be tasted in the wine.
The McBride Sisters are the FIRST African American sisters to found a wine company and to launch in a digital platform. We are thankful to Matt Lee for exposing us to women who are doing amazing things for the wine world.
To learn more about Matt Lee and the Lee Bros, visit www.mattleeandtedlee.com.
To learn more about Truveè  Wines and the McBride Sisters, visit www.truveewines.com
Like this post
0