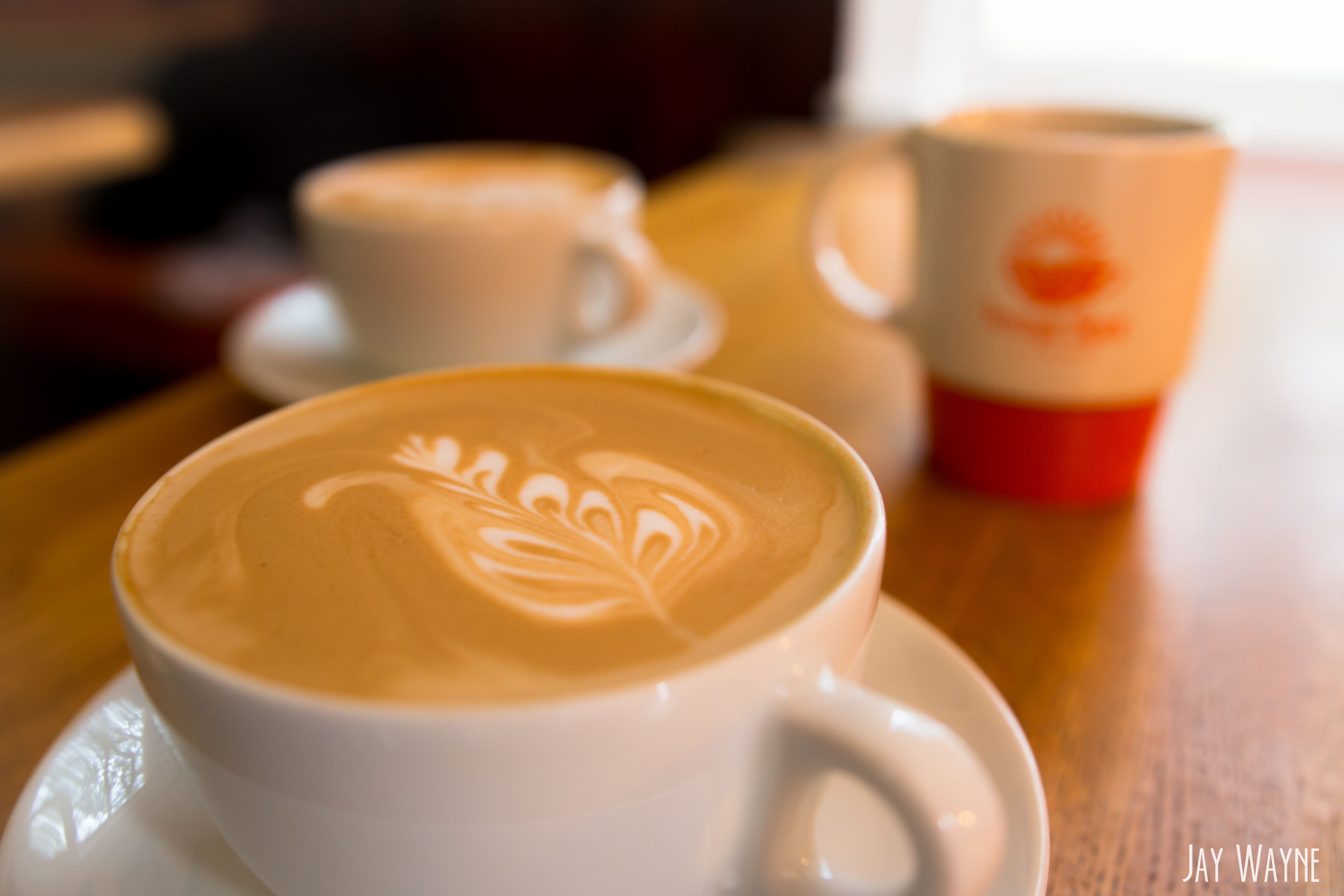 The Orange Spot Coffee House in Park Circle has to be one of our favorite favorite places in Charleston. Park Circle is a hidden gem, the Bandits are usually enjoying the downtown area, but this place is new and emerging… Also very family friendly.
The owners of the Orange Spot, Laura and Julie, are just some special ladies. Since the first time we walked into their establishment, we were greeted with smiles and orange brightness; not to mention amazing coffee and wonderful service. These gals tend to be modest about their beverage curating skills, but they are very creative baristas. Various spiced simple syrups as well as their sage lattes were the highlight of our morning. These ladies also made us some of the most delicious craft coffee cocktails that we've ever tasted. The group favorite had to be an Avion Expresso coffee cocktail that was spiced with hot peppers and garnished with chocolate shavings; it was sweet, and definitely had a kick at the end.
If you are a coffee lover, and want to try some delicious new creative coffee drinks, then you have to check these ladies out! You don't know what you're missing…
Also we want to thank the Orange Spot Coffee House for hosting us and showing us how diverse and AWESOME coffee can be!
Photography by Jay Wayne Productions.
Like this post
0