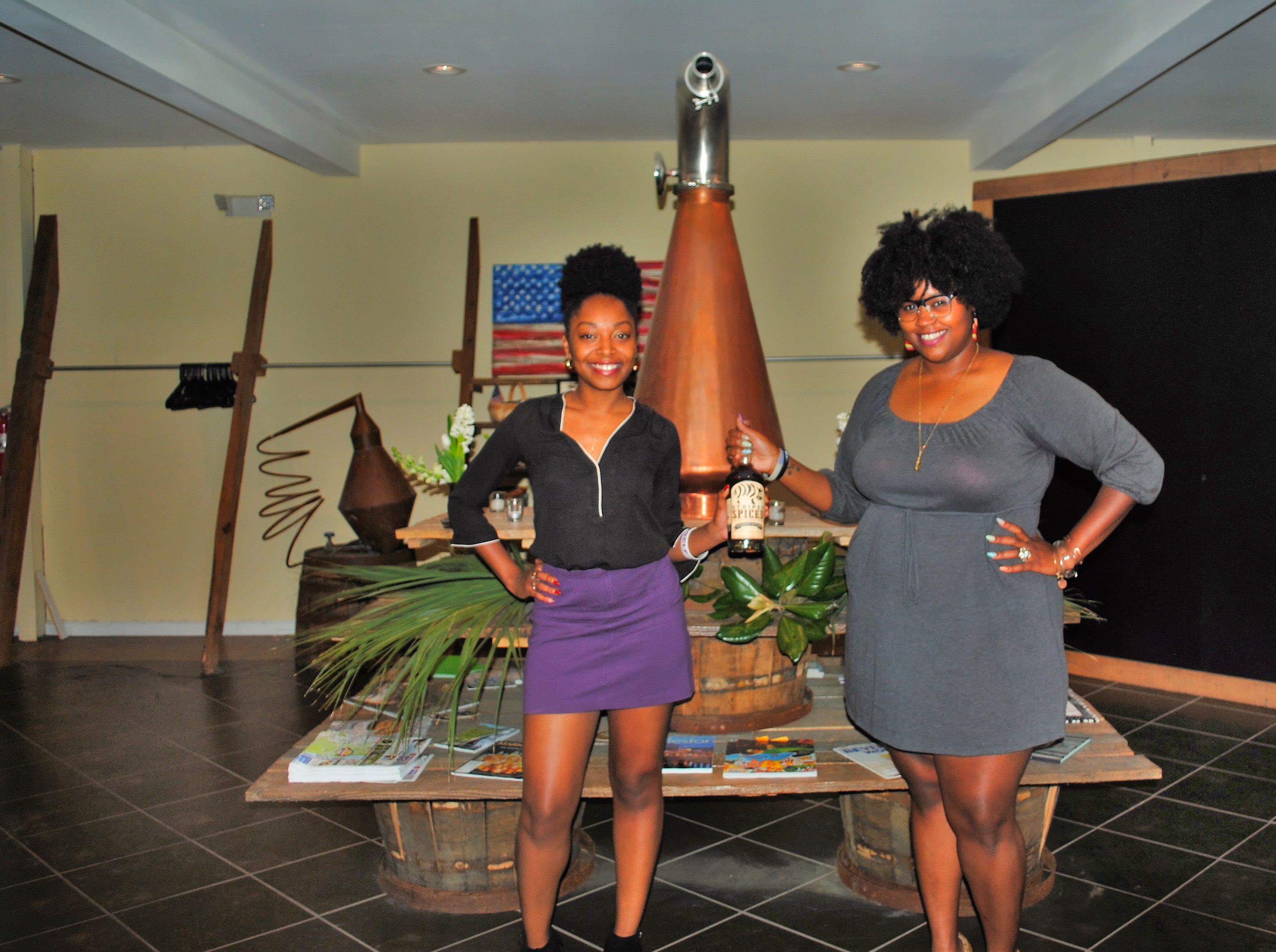 STRIPED PIG DISTILLERY
Our first stop on the Satisfy Your Thirst PROMO tour, was Striped Pig Distillery located right here in North Charleston, South Carolina. We were excited about this location, because this was the first distillery the we visited when we became the Cocktail Bandits.
Striped Pig is about three years old, and they make several different spirits:  rum, vodka, moonshine, whiskey, a spiced rum and our favorite, Gin! Johnny Pieper,  one of the owners and master distiller, is our favorite person ever! He started because he saw a need in the Charleston market for local booze production and he wanted to fill that spirit void in the city. That's when he partnered with a few other gentlemen, built the distillery, and named it Striped Pig. The striped pig was a false advertisement from a rum seller before prohibition period. It was painted on a flag to get customers interested into seeing it. They would pay a few coins in see the "striped pig" and would be rewarded with a glass of rum. Striped Pig Distillery was to engage its customers the same way and reward them with top notch spirits.
Striped Pig is now sold all over the country, as well as internationally. Striped Pig has a grain to glass process. They get their seeds from Myers Farm in Bowman SC, and the complete the mash creation, fermentation, distillation, and bottling in house. You can visit Striped Pig Distillery  on Thursdays and Fridays; from 3 PM to 7 PM, and Saturdays from 12 PM to 5 PM. Please go check them out and tell them that the Bandits sent you! You can check out their website at www.stripedpigdistillery.com.  Now on our way to the next stop on the SYT tour. Cheers!
HOLY CITY BREWING
Holy City Brewery was our next stop on the Satisfy Your Thirst SC promotional tour. Holy City was created by 4 young men who worked a rickshaw company. During the slower months of tourism, they decided to home brew beers. Eventually, they opened Holy City brewery in North Charleston and it has been a popular hub every since.
They have a lot of seasonal beers and they also have their staples which are a hoppy Pilsner and a Pluff Mud Porter that is a personal favorite. They have a kitchen now and the food is phenomenal "bar food". They even have wings that are tossed in a Pluff Mud BBQ sauce. It's AMAZING!! If you have never been to Holy City Brewing, please visit for a tour and check out their website at www.holycitybrewing.com. Now… Off to the next location. Cheers!
Like this post
0