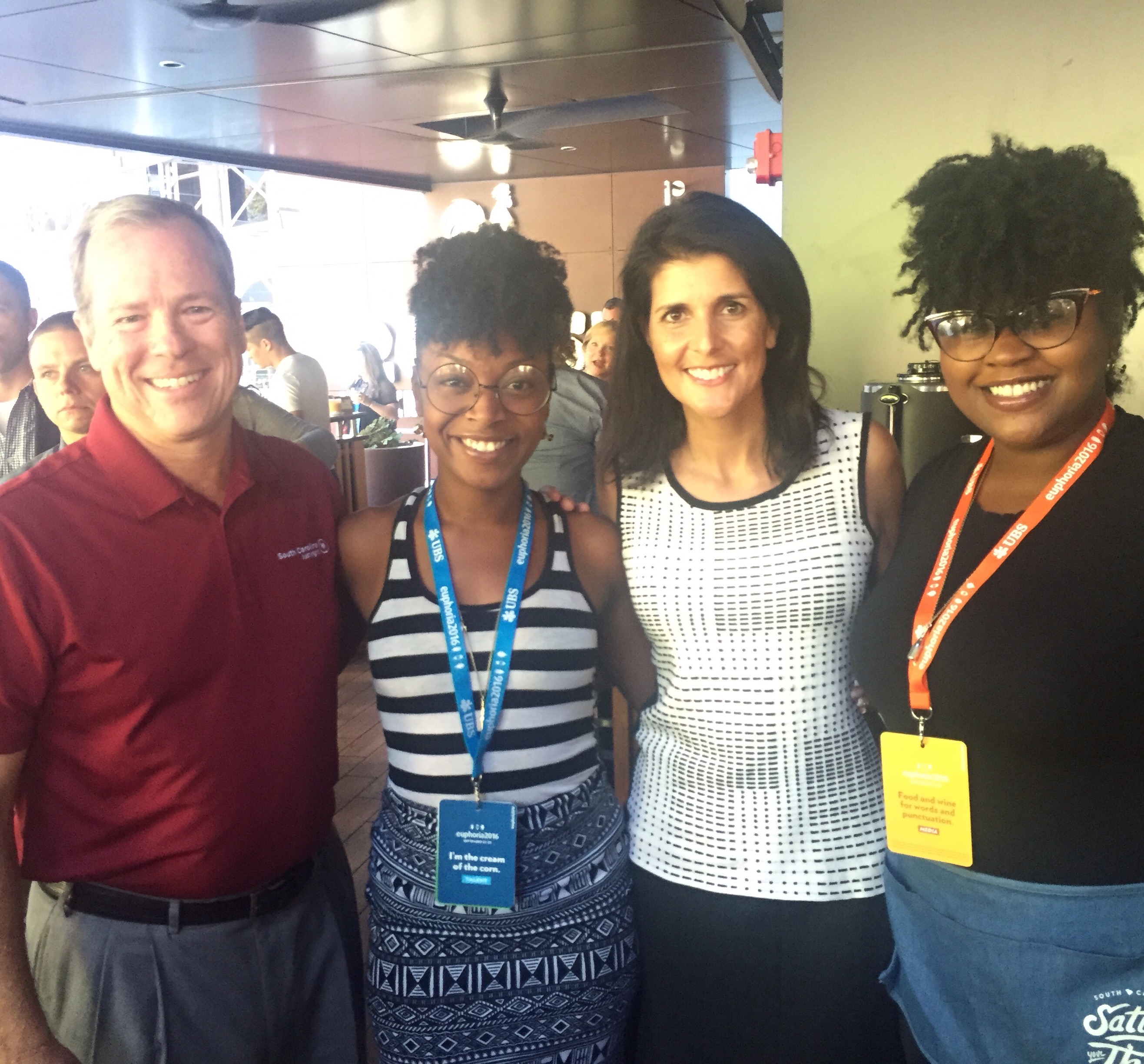 Greenville, SC is quickly becoming a top tourist destination in South Carolina. With a growing food and beverage scene in addition to breweries like Thomas Creek Brewing, a food could have a field day. Euphoria Greenville is a four-day Fall festival that celebrates food, wine and music. Attendees have an assortment of curated seminars, music events and a lively culinary stage.
The tasting tents are full of local and regional chefs offering samples from their menus.
Taneka and I performed on the culinary stage on day 3 of Euphoria. We told the thirsty audience a bit about our business, the cocktail we created and gave a few tips for the home bartender.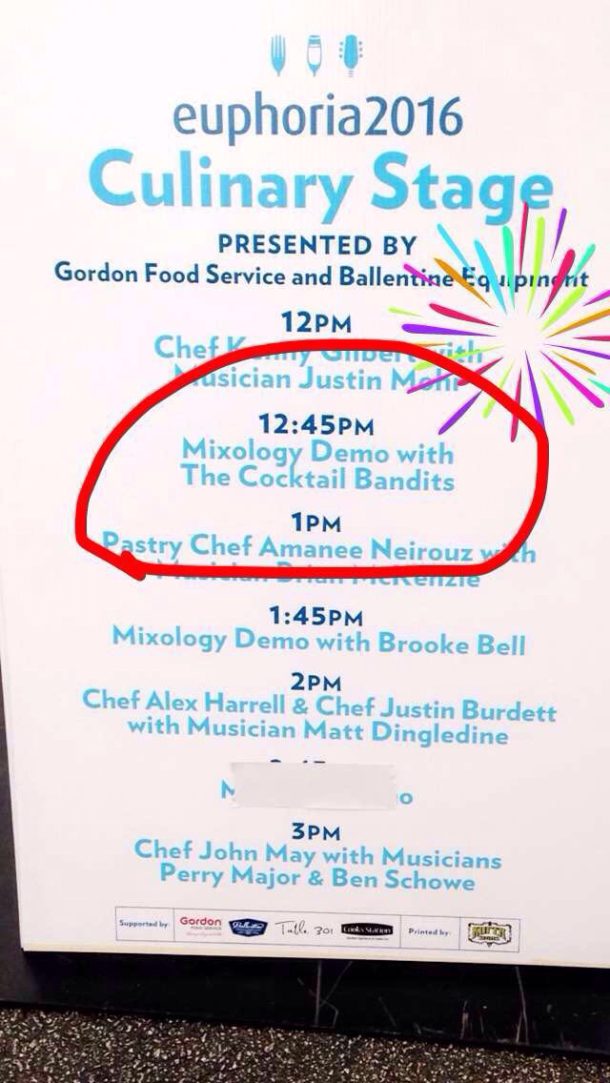 We also co-hosted a craft cocktail class with the head bartender at American Grocery, Kirk Ingram. We prepared four custom cocktails as Kirk gave a brief history on mixology culture and the inspiration behind his craft cocktails. Our sold-out class had several questions and beaming feedback on the drinks.
My favorite event of Euphoria has to be the VIP party at Aloft. The open bar featured surprisingly yummy signature cocktails and there was wall-to-wall buffet including a build-your-own-taco bar!
The band was rocking and guest danced until the last song ended. Events like this give us the opportunity to meet others in the industry. We bumped into a Remy Martin representative, a regional sales manager for a major hotel chain and award-winning journalist.
Euphoria had a feel like no other festival we've attended. All the organizers were relaxed and professional. There easygoing attitude helped us enjoyed the festivities and Lexus Greenville made sure we arrived to all the events safely. Not to mention, our media bags were packed to the top with swag including a full-sized apron, a gourmet salt rack, and chocolate macaroons! Our calendars are already marked for Euphoria Greenville 2017.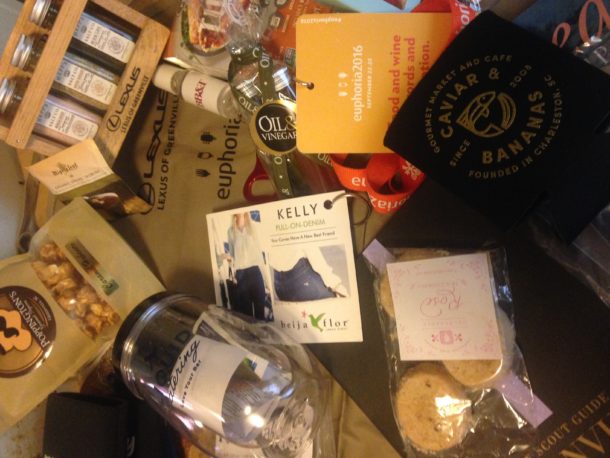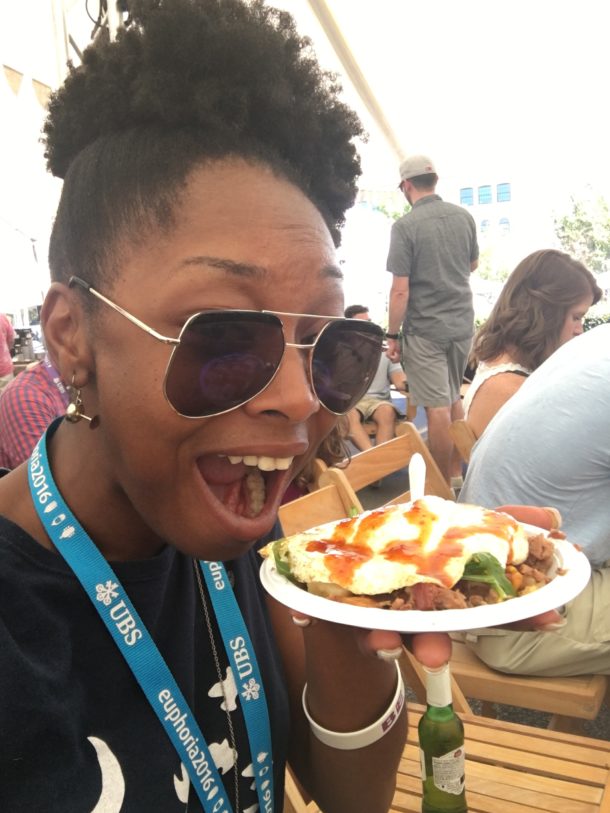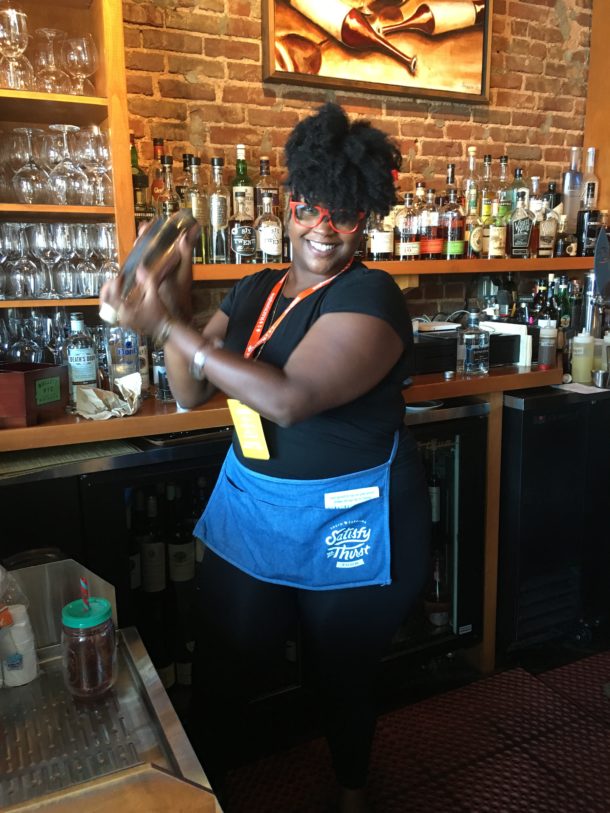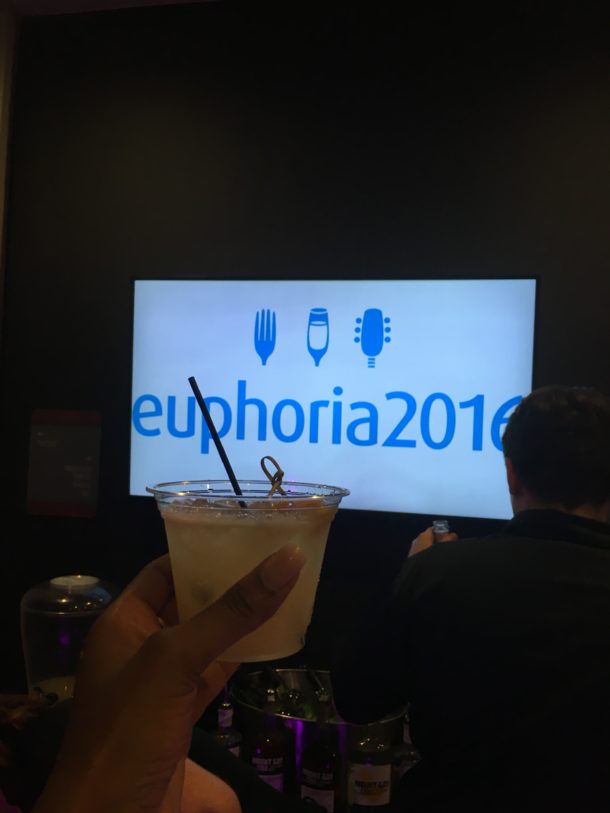 Like this post
0