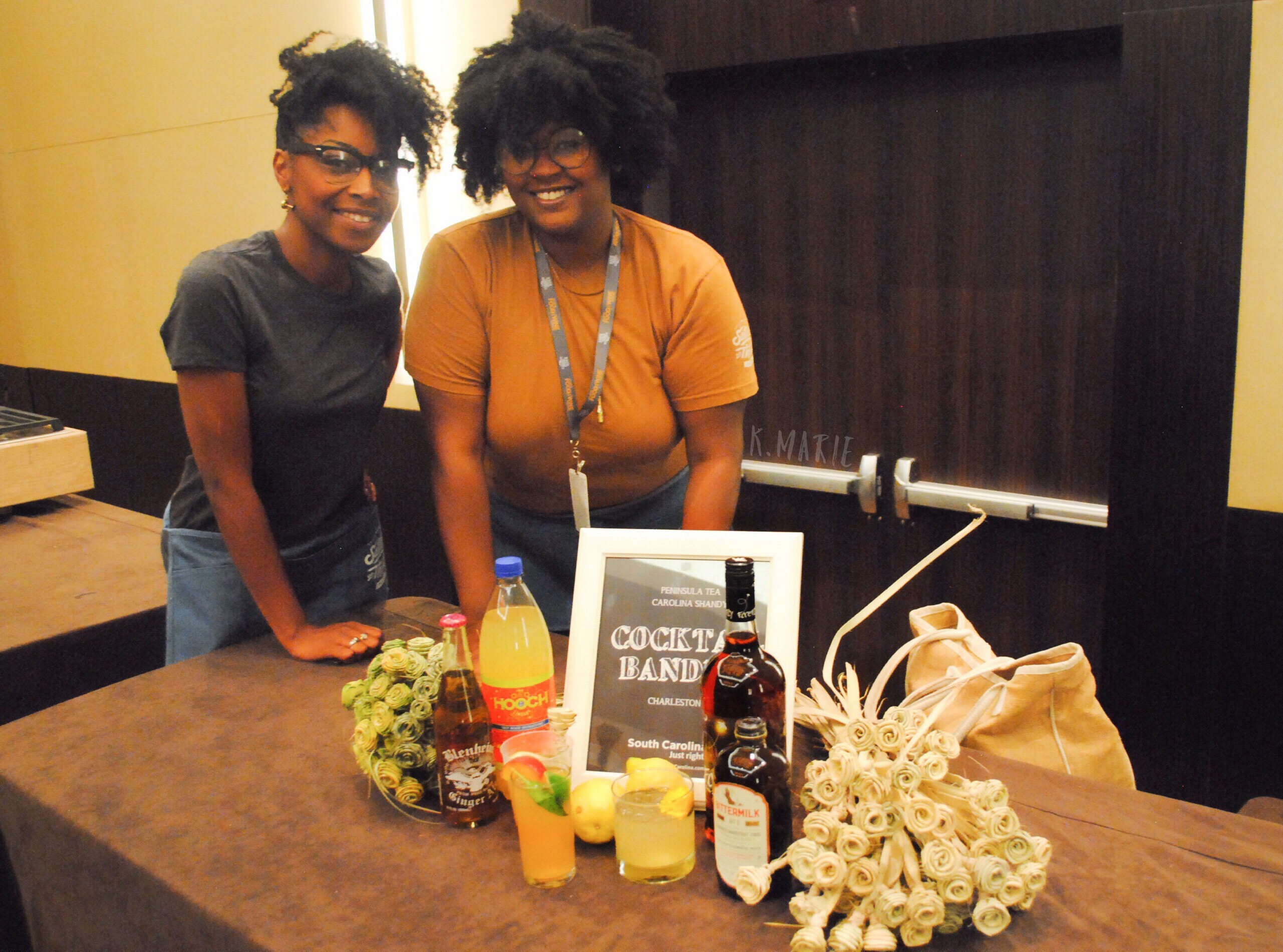 We were welcomed back to Atlanta Food & Wine Festival with much enthusiasm. Not only were we there to represent South Carolina Parks Recreation & Tourism and their new app but also participate in all the festivities. Stella Artois and Lexus were major sponsors, so we were looking forward to their interactive brand displays.
Thursday Night, we convened at American Spirit Works for the opening tasting event. We prepared cocktails featuring a South Carolina handcrafted beer, soda, mixer and spirit. Bartenders from other states like Louisiana represented their pride by preparing signature cocktail like the classic Sazerac. Live music encouraged attendees to move about the space to sample the South. Outside the venue, Bulleit Bourbon set up a mobile bar area along with custom lounge trailer.
Saturday afternoon we shared our experiences on the Satisfy Your Thirst tour to a sold out audience. Over the course of 10 days, we tasted our way through from the lowcountry all the way to the upstate sampling handcrafted juice, soda, vodka, moonshine and more, all made in South Carolina.
Our guide, a recently created and released smartphone app that charts every beverage provider in South Carolina. We had the privilege of meeting the creators of some of the brands, all with a unique story to share.
We paid homage to their commitment to excellence by crafting three cocktails to represent our journey. We used Hooch, Six & Twenty, Firefly Vodka, Blenheim Ginger Ale, Bittermilk cocktail mixer and beer from River Rat Brewing. Each showcasing a different aspect of the tour and of our state.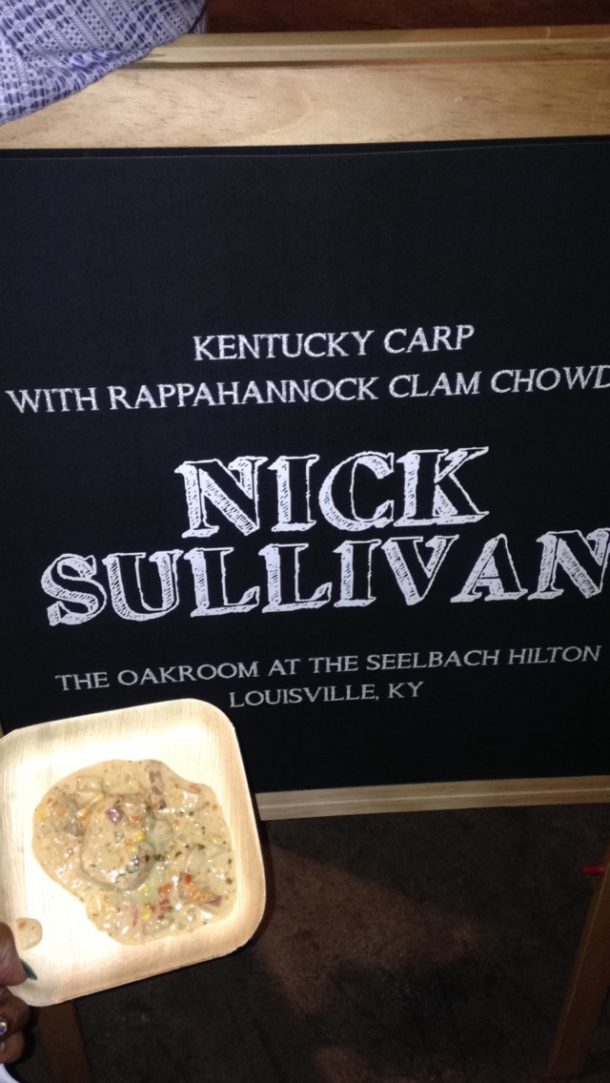 In between events and trips to the tasting tents, we visited the 'in city" vineyard built just for the festival – It's the first of is kind, in the United States! We popped into the BevCon pre-conference VIP party and shared exquisite shots of Tequila with master distiller German Gonzalez in the lobby of the Loews hotel! AFWF brings out the best in Southern food and beverage together.
Before departing on Sunday, we had cocktails and conversation with Mashaun Simon of NBCBLK. We shared our experience as black women in the culinary industry. We impressed upon him the amount of exposure and support we garner from participating in festival like AFWF.
Link to full article here:
http://www.nbcnews.com/news/nbcblk/black-chefs-mixologists-inspiring-next-generation-n587581
Perfect way to finish a full weekend of culture and culinary adventures.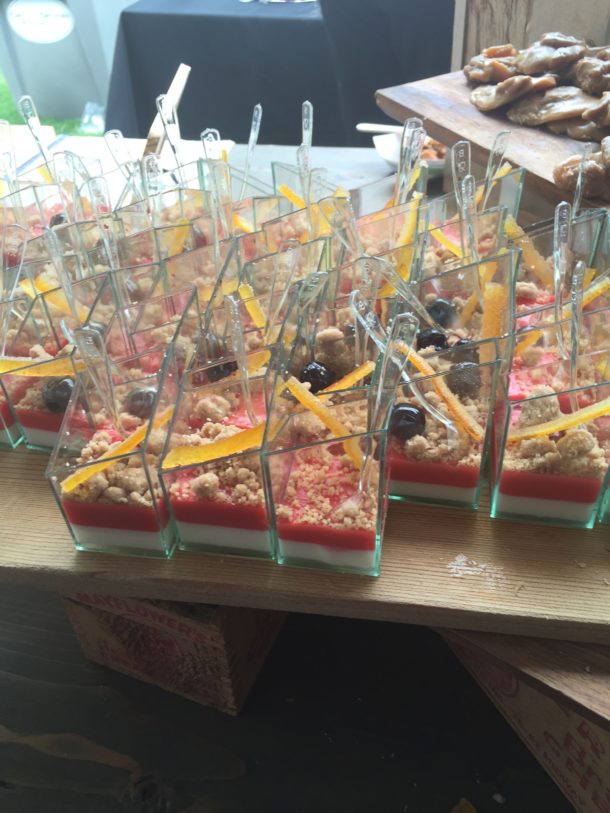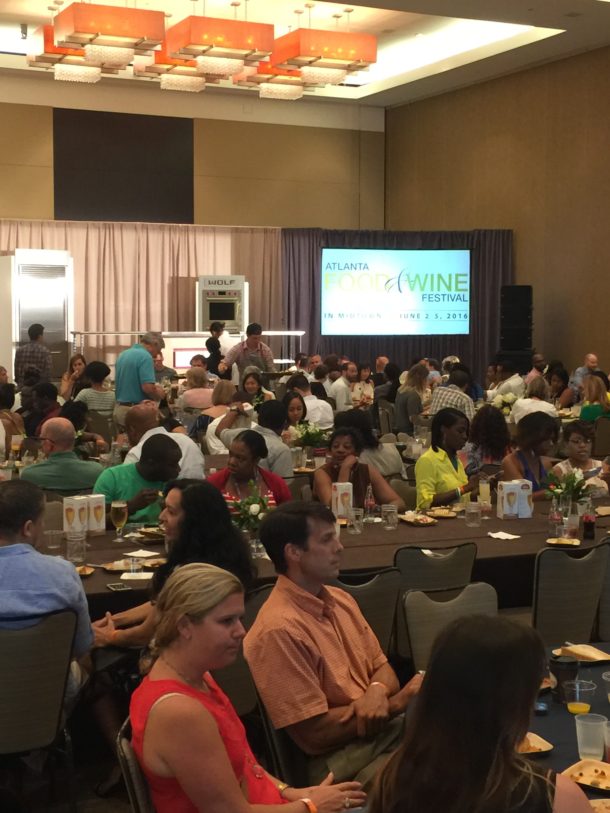 THANK YOU
www.scptr.com
www.discoversc.com
www.atlantafoodandwine.com
www.nbcblk.com
www.fireflyspirits.com
www.fireflydistillery.com
Katie Marie Photography
Like this post
0