Day of celebration to honor loved one lost – Dia de los Muertos. This Mexican holiday represents vibrancy and love. November 1st and 2nd is a time for family and friends to gather for festive food, drinks and dancing. Marigolds have long been used in ceremonies and rituals to pray respect to the deceased. We used handmade marigold flower crowns and marigold scented candles to pay homage to the Mexican tradition.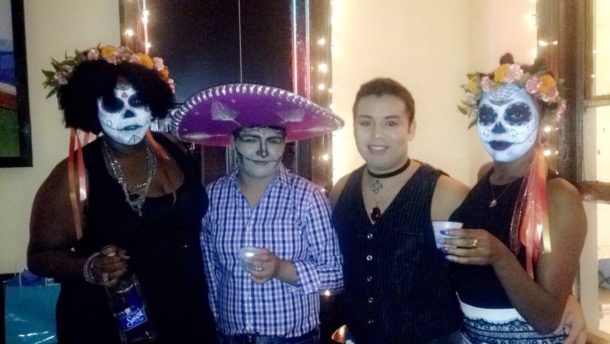 We invited our friends and family to join us at Apartment A to have a Sauza Tequila cocktail we created to celebrate the occasion. Our cocktail reminds us of the best parts of life: adventure, opportunity and love. We served the "Last Dance" from a Mikasa pitcher as everyone enjoyed tacos and danced to bachata.
Below are a few of the other cocktails we created using Sauza Tequila, Menage a Trois Berry Vodka, Cocktail Crate Syrups and Hooch limeade soda.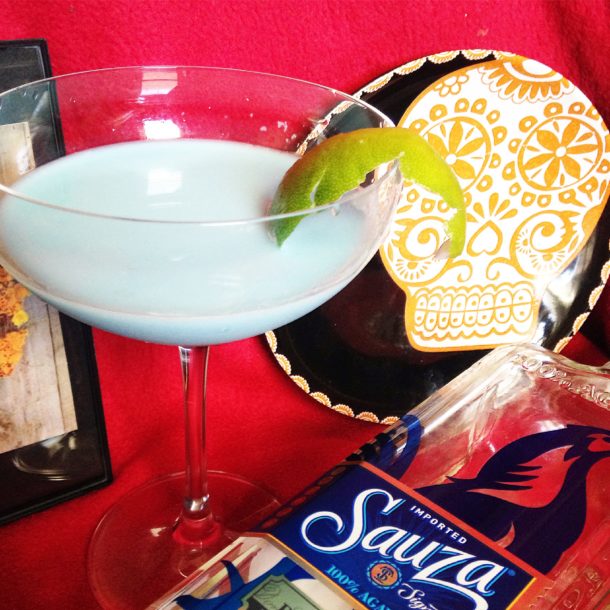 Megavirus
Sauza Blanco Tequila – Six & Twenty Cream Whiskey – b'Lure Blue Hibicus extract – Lemon Juice – Cocktail Crate Ginger Bee syrup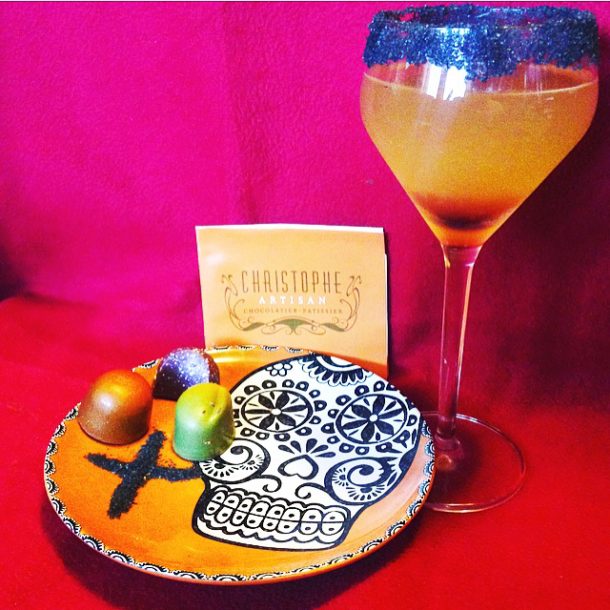 Rebirth
Sauza Reposado Tequila – Sage Liqueur – Rose Extract – Lime Juice – Tonic Water – Black Lava salt rim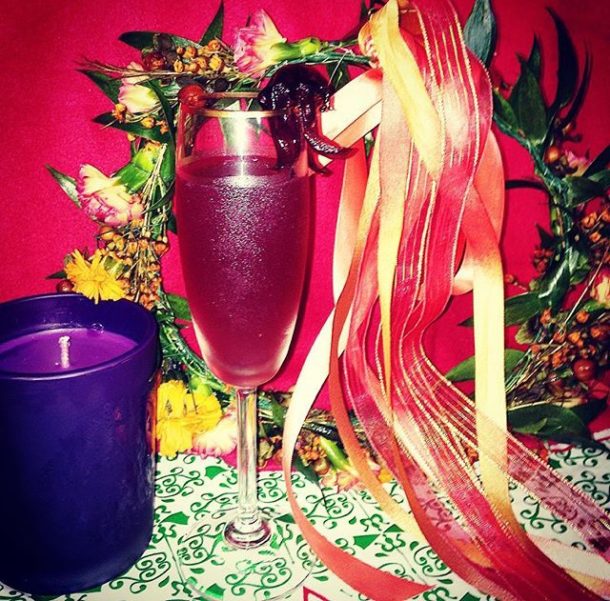 The Ritual
Crown Royal Vanilla – Amaro Montenegro – Menage a Trois Berry Vodka – Hooch Limeade Soda – Wild Hibiscus Syrup
THANK YOU
www.sauzatequila.com
www.b-lure.com
www.cocktailcrate.com
www.oandohooch.com
www.amaromontenegro.com
www.crownroyal.com
www.sixandtwentydistillery.com
www.apartmentachs.com
www.creechsfloristinc.com


Like this post
0