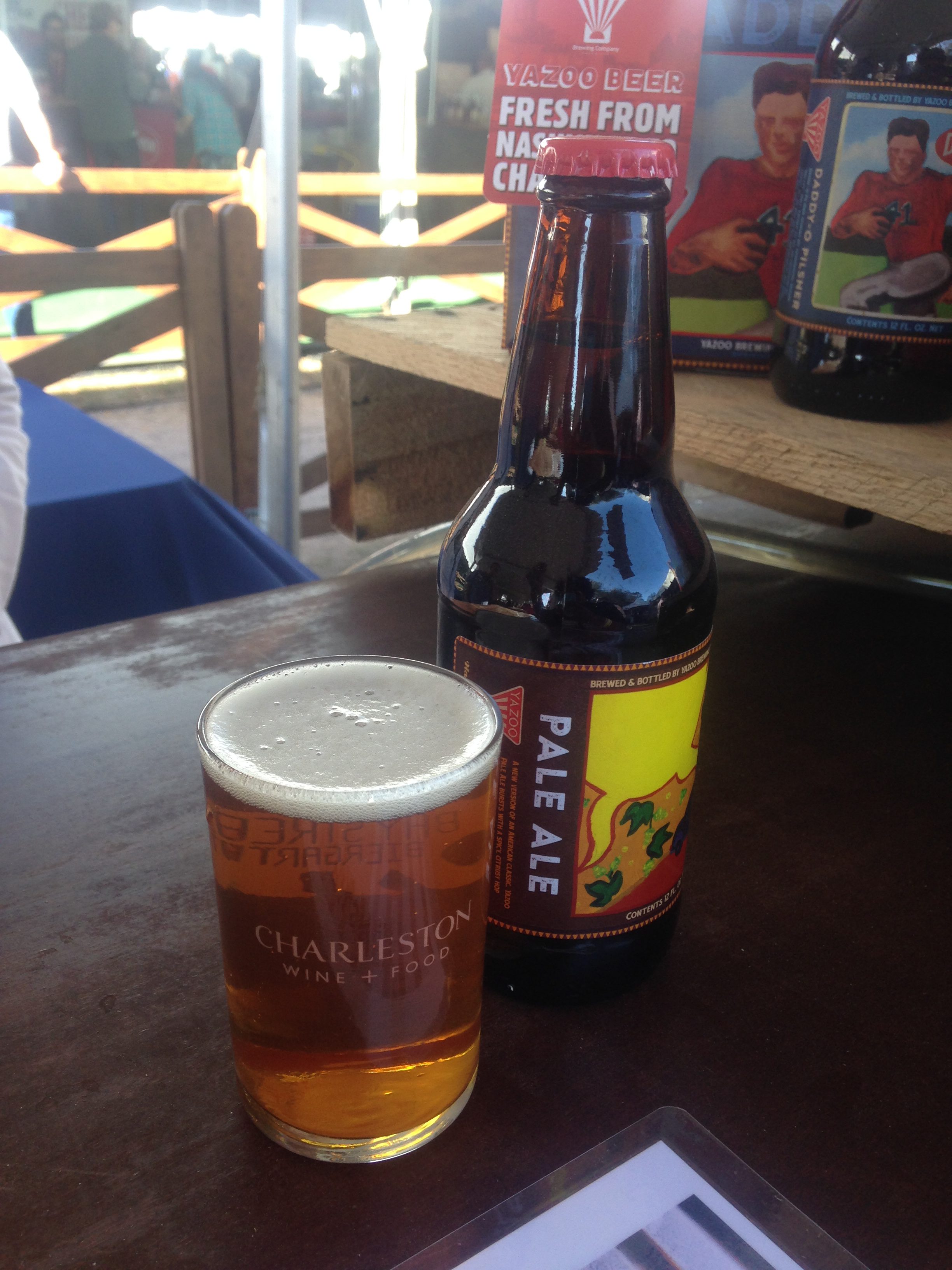 Although, we are well into the month of September, we have to recap all of the MADNESS, and CRAZINESS from March. We are not talking basketball, we are talking about the food, fashion, and non profit events that took place… And we were definitely in attendance for it ALL! This three part series, will cover our crazy month that we call MARCH MADNESS… We hope you all enjoy!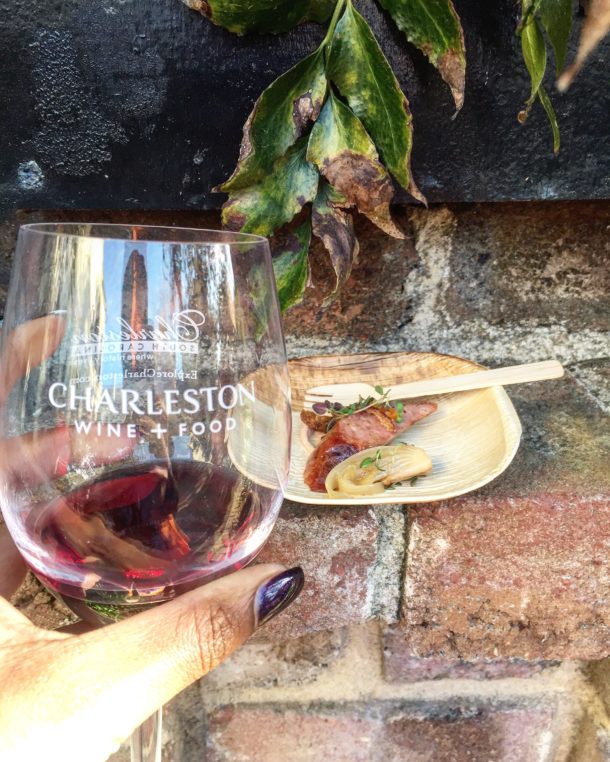 Part One – The Food and Wine
Charleston Wine and Food Festival is a five day festival that has over 110 events. That's right, there are more than 20 events each day to satisfy every foodie/bevvie's desire to eat, drink and enjoy the amazingness that is better known as Charleston's food scene. Events are located all around the city but Marion Square is always the central location for most of the festivities. We were able to experience signature dinners, tasting tents, exclusive beverages, mixology classes and amazing after parties this year and can't wait to share it all!
#CHSWFF was really fun this year because we were able to be a part of the CHSWFF Street Team. The street team was comprised of the top culinary bloggers and influencers in the city. Awesome people like Holy City Handcraft, Queen of the Foodage, Charleston Shop Curator, and Basil and Bubbly were also street team cohorts. Since there were so many events, the #chswffstreetteam was able to split up and give complete coverage of the entire festival.
Tap-to-Table at Craftsman's Taphouse
Allagash brewing and Holy City Brewing took over the taps at Craftsmen's Taphouse for a lunch of flights and small bites. Allagash, a North Carolina company commenced the meal with a pour of their Belgian Wit-bier paired with a piece of fried lobster. The buttery sauce combined beautifully with freshness you can only get from local crustaceans. Holy City Brewing followed with their Bowen's Island Oyster Stout alongside a bite of fried oyster stew. The creaminess of the perfectly fried oyster (which is no easy feat) and the almost milky stout melted in my mouth.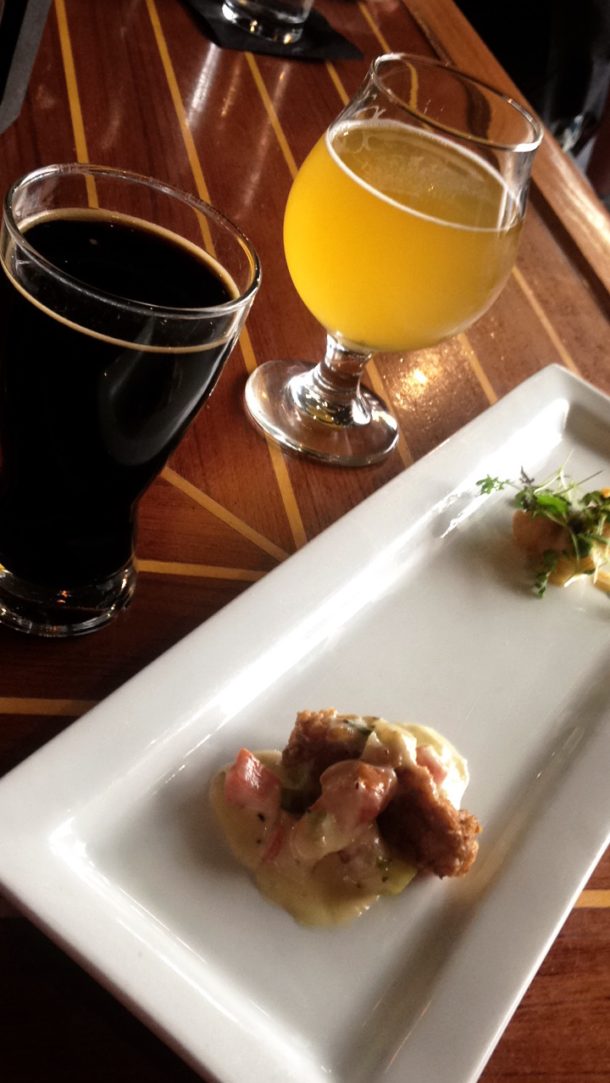 We were ultimately served three courses, each more complex and delicious than the previous pairing. I was impressed by the adaptability of the beers chosen for the flights. Some brews neutralized spice while others enhanced the silky texture of the seafood. Well done!
Iron Mixology Challenge
Bar Mash played host to a cocktail competition that's not for your average bartender. Charlotte Voissey, brand ambassador for William Grant & Son moderated a "Top Chef" style cocktail challenge. Each round, competitors were given mystery ingredients to create a craft cocktail with. Each round was timed and contestants were eliminated if their cocktail got the lowest score from the judges' panel.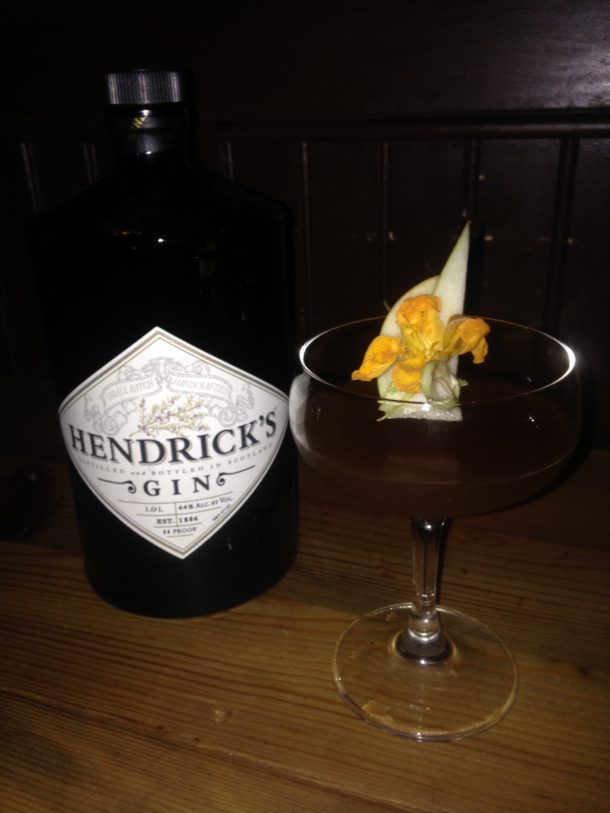 Attendees were treated to a Hendrick Gin punch created by Charlotte to whet their whistle, yummers! Head bartender and owner of The Gin Joint, won the competition after crafting a cocktail with the last mystery ingredient, balsamic vinegar. Its amazing to watch creatives in the moment; the packed bar agreed as attendees cheered on each bartender. Hoping the festival brings this event back next year!
Origins of Ice Class
One of my favorite classes from Charleston Wine and Food was the ICE class that was led by Charlotte Voisey of William Grant & Sons. In the beginning of the class, she opened with a cocktail that had one large ice cube; it was delicious! After the cocktail, she talked about the origins of ice. Frederick Tudor, a New England business man, created the commercial ice business about 200 years ago. He would take ice from his lake in Boston and send it down to places like South Carolina, the Caribbean and even all the way to India. Before that time, cocktails were served punch style, warm. The accessibility of ice changed everything.
After learning about the history of ice, we enjoyed Mint Julep cocktails that are served with plenty of crushed ice and a vodka Martini that is stirred with ice but poured neatly in a chilled glass.
SieMatic Kitchen
The King Street concept kitchen studio served as a VIP lounge for day 1-3 of #CHSWFF. The comfortable King Street location provided beverages and bites for festival talent and media. The state-of-the-art kitchen hosted live food and beverage demonstration throughout the afternoon supplying entertainment and refreshment for all the drop-in guest.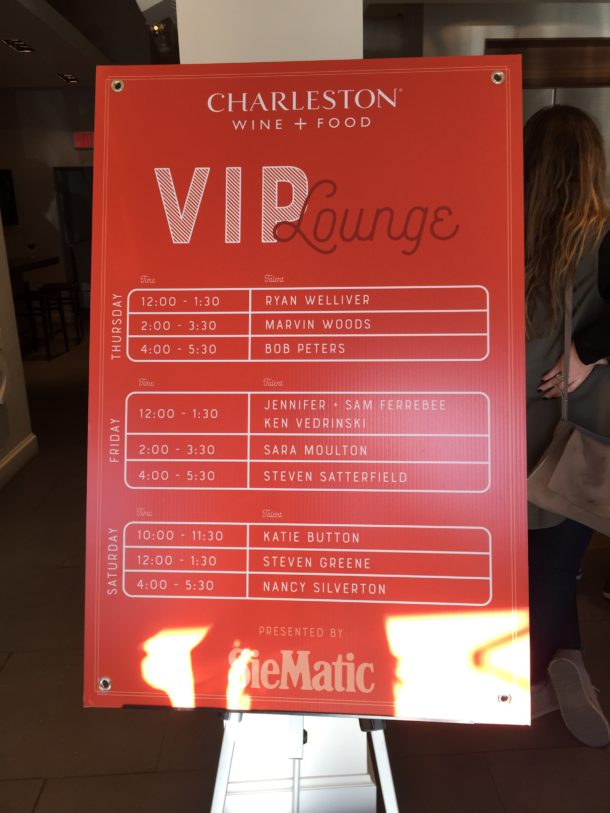 Chef Marvin Woods of the newly opened Gentry Bar, prepared spaghetti squash bolognese with juicy veal, incredible and nutritious!
Charlotte, North Carolina mixology legend, Bob Peters, crafted a fun French 75, with a little help from Johnny #FestivalMade. This classic cocktail is simple to make and pleases every palate. We will be visiting Bob at The Punch Room in North Carolina very soon!
Tasting Tents
The last 3 days of Charleston Wine & Food festival in the tasting tents in the Culinary Village are the place to be! There are food, wine, beer and spirits vendors all around Marion Square and we tried almost every sample available! It was also great to catch up with other foodie friends, take plenty of food photos and dance to live music.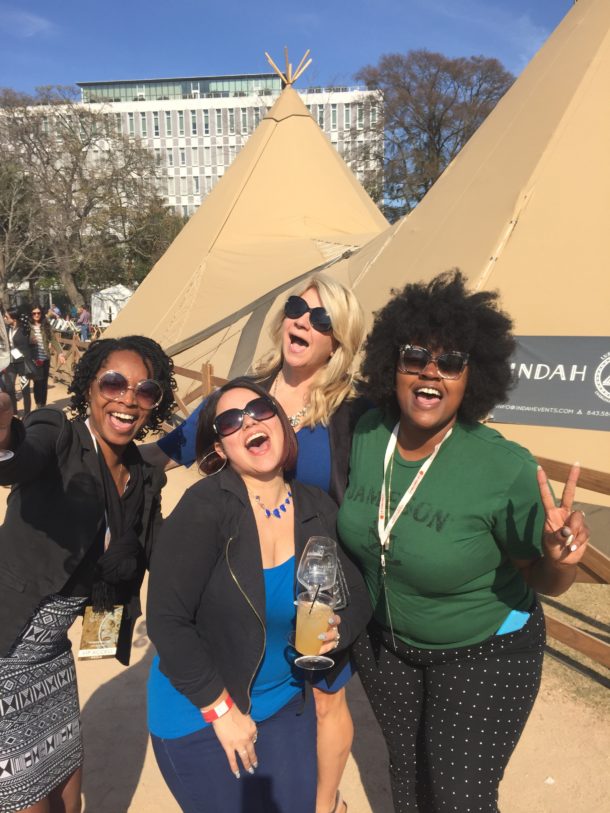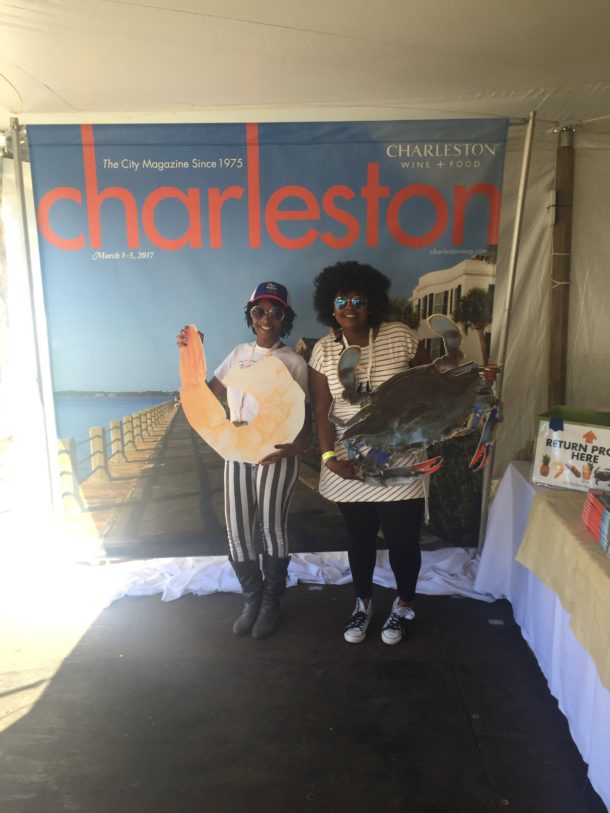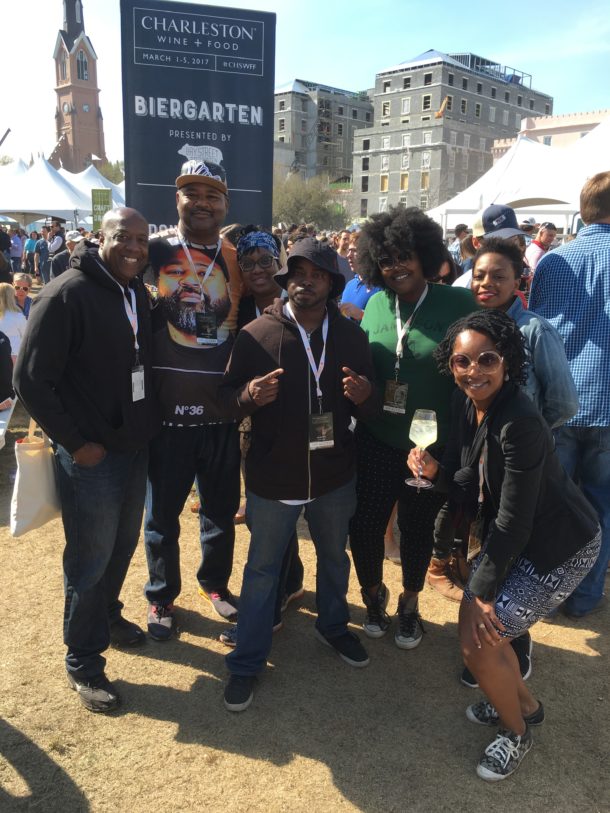 Industry Lounge
We found refuge from the hustle and bustle of the culinary village in the Opentable VIP tent. Located conveniently by the exit and the restroom. This climate controlled lounge provided media and talent an on-premise location to charge their phone and rest their feet. Friday through Sunday, different chefs and bartenders hosted tent takeovers providing libations and snacks to VIP badge holders.
Additionally, media outlets like Eater and Hoffman Media held social media interviews live on Facebook! We met Brian Hoffman, of Southern Lady Magazine, who was gracious enough to sign our copy of his book 'Coupe'.
#CHSWFF Top 3
1. Super Swag bag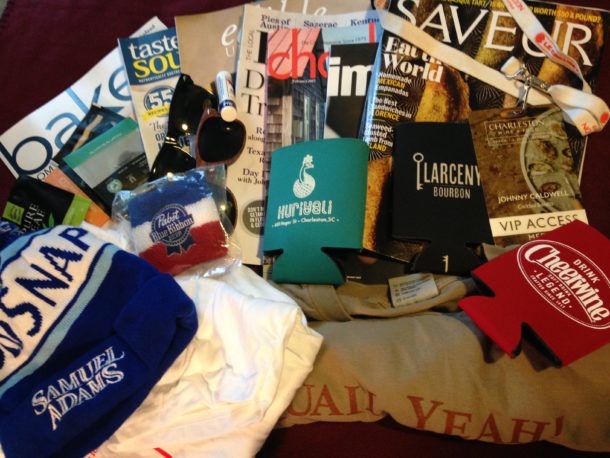 2. Seeing all our favorite Food & Beverage folks
3. What The Pho?!? Party at Le Creuset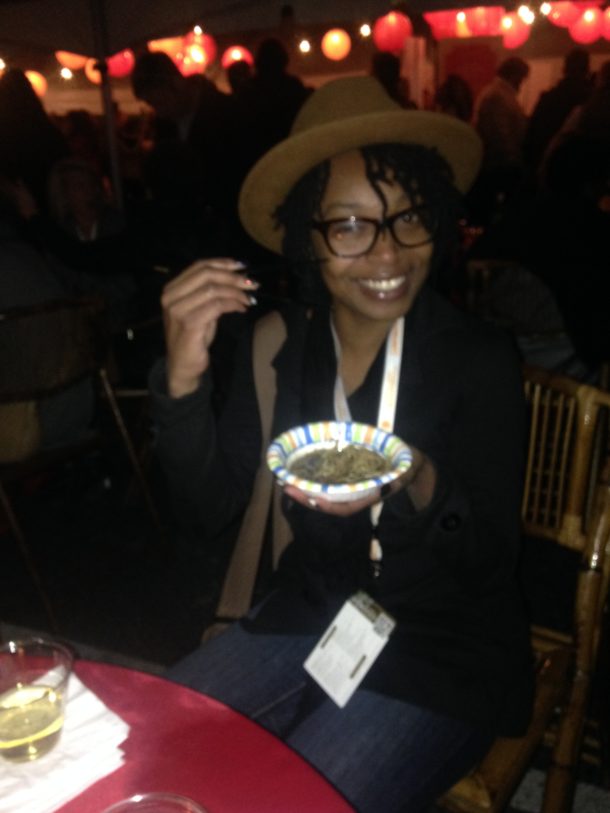 What the Pho??
Hands down, THE best event/after party of #CHSWFF was "What the Pho?!" The entire Le Creuset was made over with Asian inspired decorations. It was beautiful. There were over 20 different pho dishes to sample and just as many cocktails to pair with the noodles. They had gin, tequila, vodka and whiskey cocktails to keep us warm on that cold, cold evening. It was only 46 degrees, but we couldn't tell because we were on the dance floor all night… The DJ was awesome, even had us sweating!
2017 Charleston Wine and Food West was one for the books. We ate. We drank. We learned. We danced…. And we can't wait til 2018! Cheers to an awesome event!
www.bobpeters.net
www.opentable.com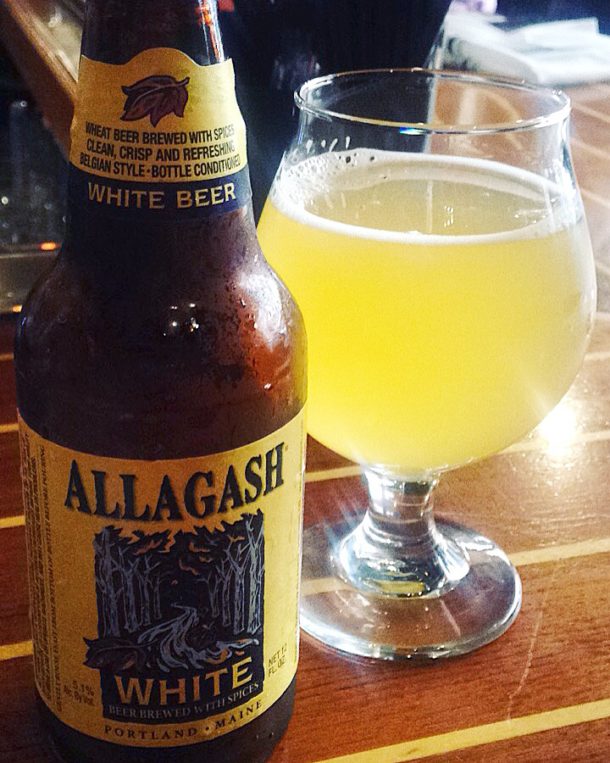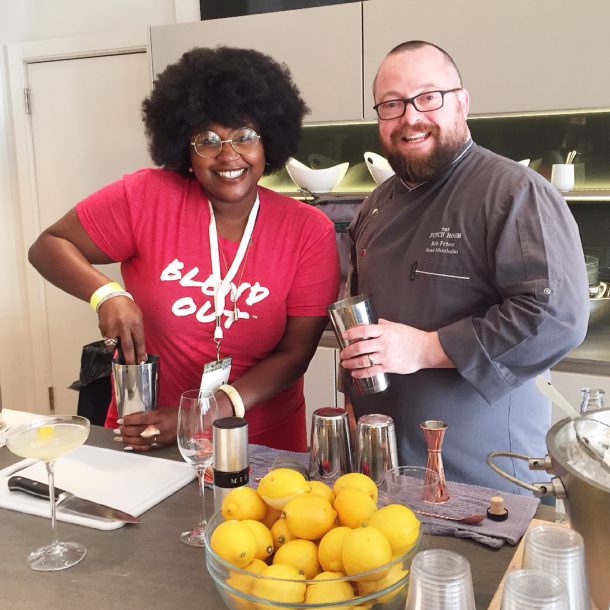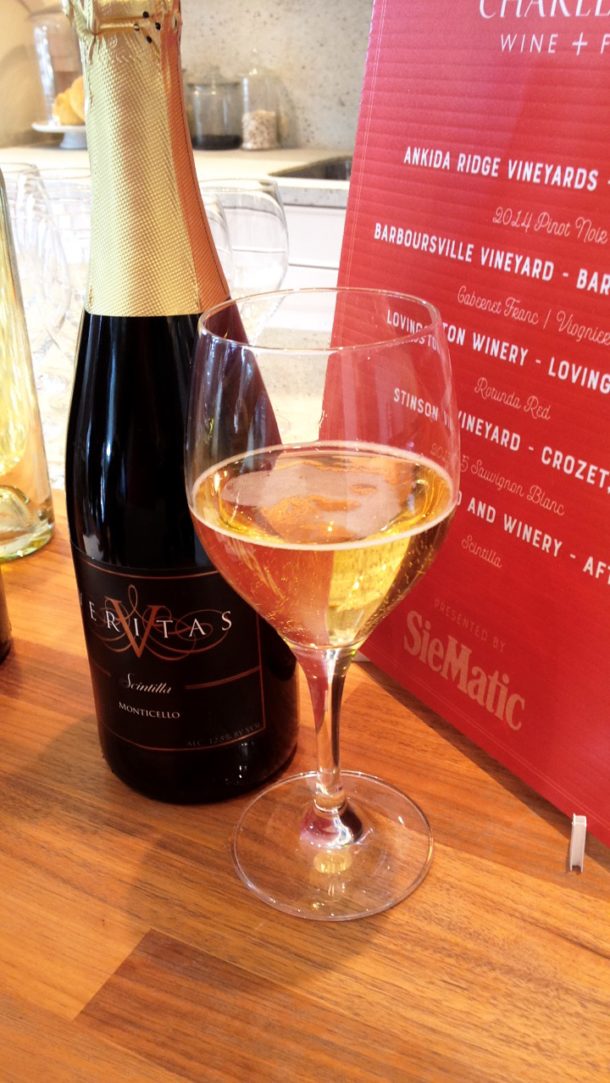 Like this post
0