Named two of Charleston's 50 Most Progressive in 2016, Johnny Caldwell and Taneka Reaves are the dynamic duo known around the globe as the curly-haired Cocktail Bandits. The full-time Charleston Ambassadors met at the College of Charleston, and now, with their booming hospitality business and self-titled Cocktail Bandits blog, promote female empowerment through advocacy for the food and beverage community from a feminine, urban perspective.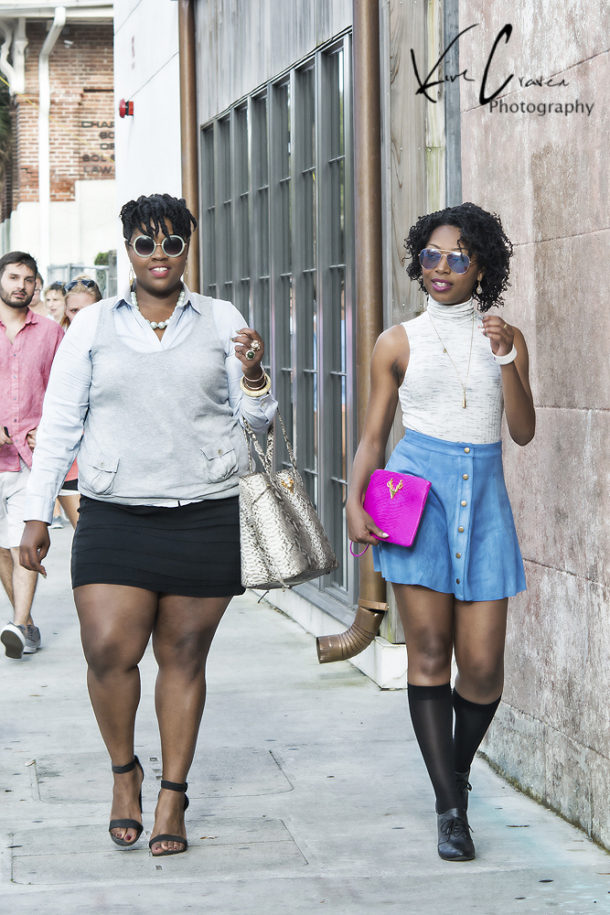 The curly ladies, who talk cocktails daily, educate and entertain their growing blog audience through their own original cocktail recipes, promoting the craftsmanship of other bar professionals and sharing their experiences at foodie events all around the Holy City and beyond. Johnny and Taneka have hosted sold-out events at Charleston Food & Wine Festival, Atlanta Food & Wine Festival and Euphoria Greenville Food, Wine & Music Festival. The duo have also been featured on Sirius XM Radio online, NBC BLK online, Metro UK online, Style Me Pretty Online, Cuisine Noir Magazine, National PBS 'Moveable Feast with Fine Cooking TV', ESSENCE Magazine and several other regional publications.
Watch us taste, experience and learn everything about your favorite libations. If we are having too much fun without you, contact us to curate your custom beverage experience.
Email us at info@cocktailbandits.com
#cocktailbandits