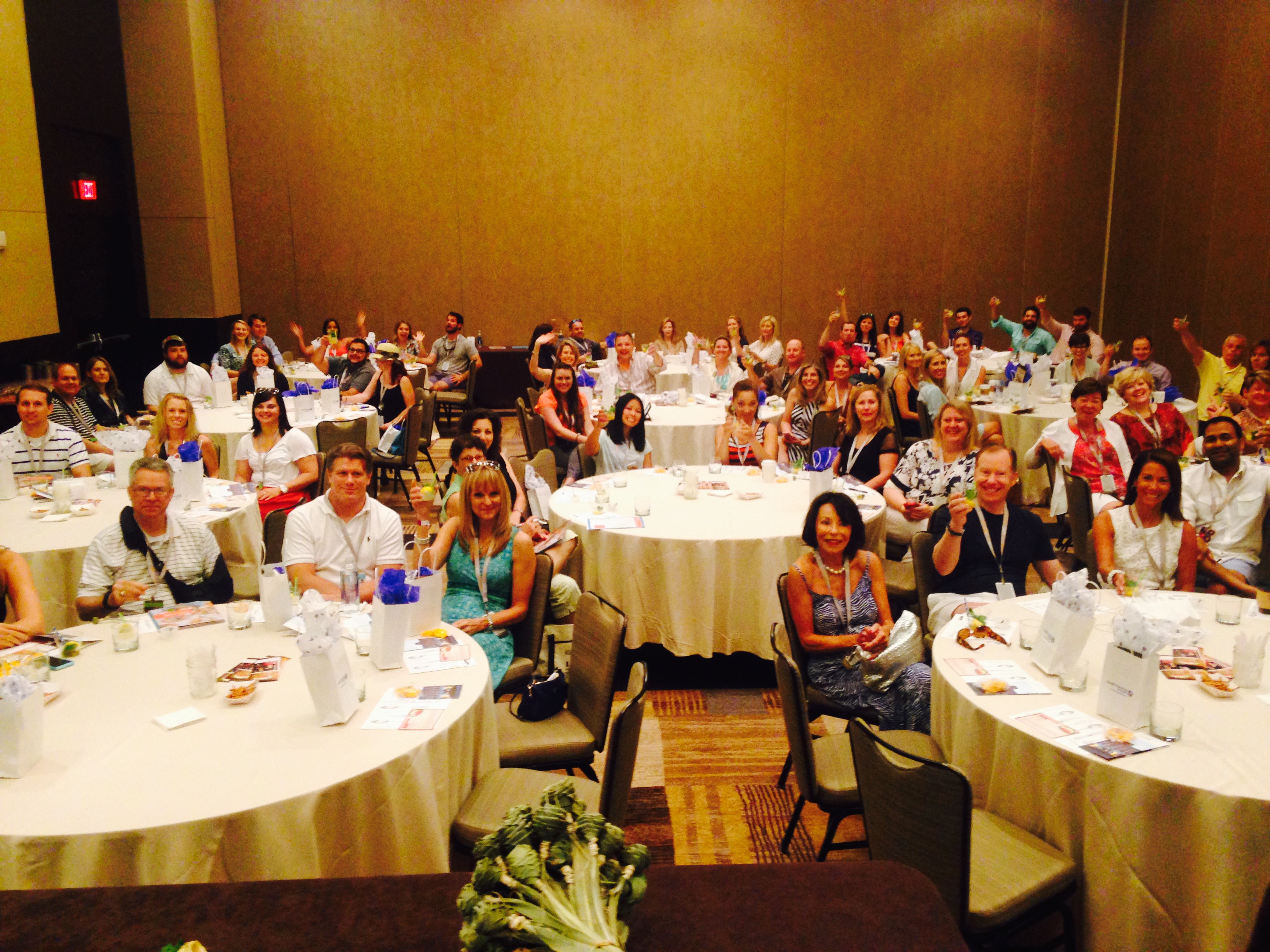 South Carolina: Out of the Way, Out of this World
The morning seminar started with an introduction from Matt & Ted Lee, The Lee Bros. addressing their ties to Charleston and love for southern cuisine. The 10am session aimed to show  Heidi Trull of Grits and Groceries (located in Belton, South Carolina) served the room of 100 guest warm cups of  Aromatic Carolina Plantation Rice.
We followed introducing our Charleston Place cocktail to the thirsty group. The beverage which was inspired by traditional southern sweet tea, featured Firefly Sweet Tea Vodka, Blenheim Spicy Ginger Ale, Tippleman's Lemon Oleo Saccharum and Lemon Juice.
The cocktail was garnished with a hand-crafted sweetgrass Palmetto Rose made by local artist, Fletcher Williams III. We were tasked with creating a cocktail that embodied the Lowcountry's history, cultural and charm.
The Charleston Place cocktail was served during the South Carolina social event later that evening along with our Palmetto Ginger cocktail. Carolina Cakes, Slightly North of Board, Virgil Kaine and Palmetto Moonshine were serving samples of their menu representing their unique take South Carolina eats. Kim Jamison, of South Carolina Parks, Recreation and Tourism thanked all the guest and Atlanta Food and Wine Festival for allowing us all to share South Carolina Food Culture.
Like this post
0