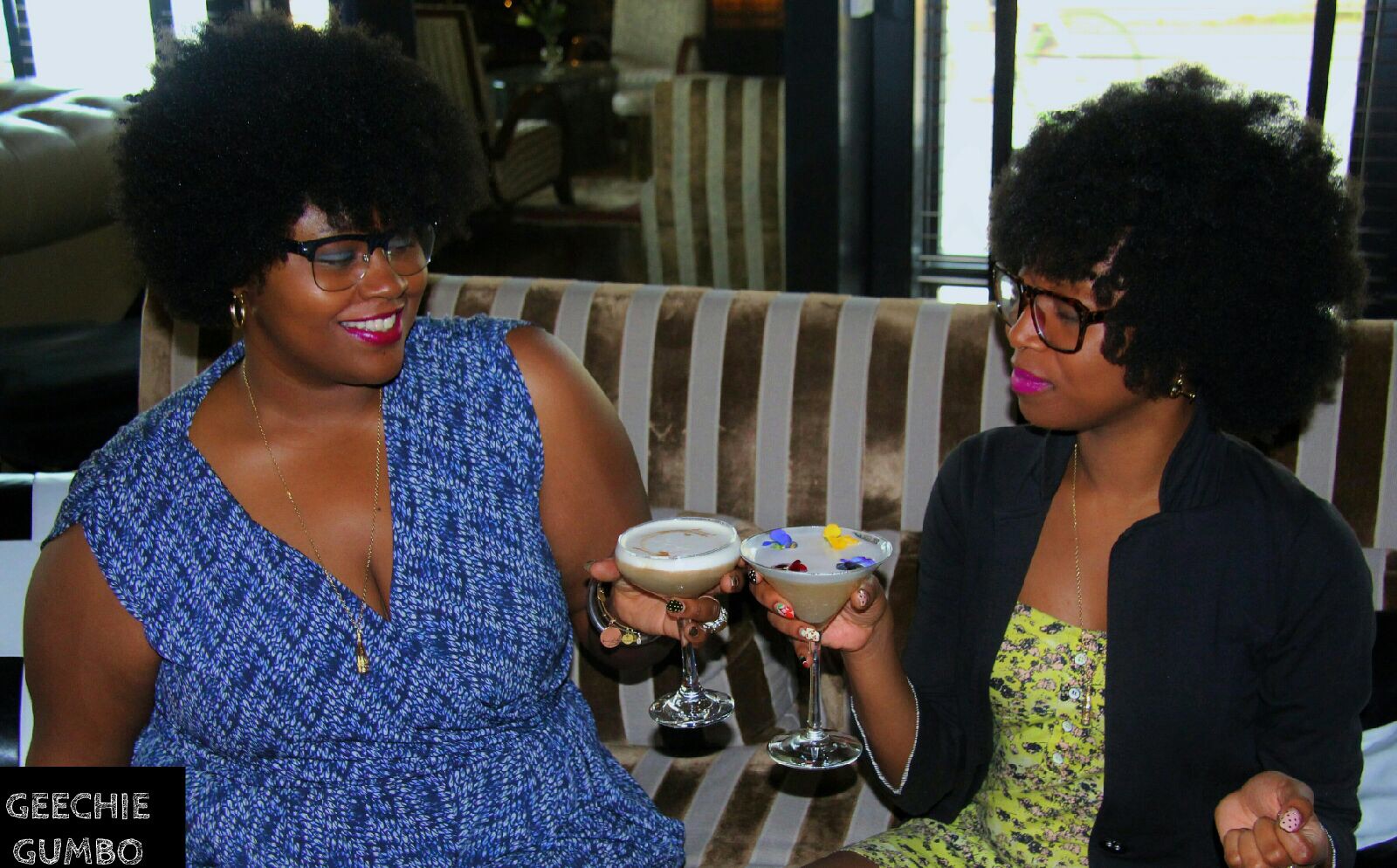 For the month of April, the Cocktail Bandits were asked by Lowcountry Local First, to do a drink local challenge. The goal of this challenge, was to show people how they can spend their money locally and keep it in the community. We drank local coffee, juice, beer, and cocktails. We are huge advocates for supporting your local food and Bev so this was a challenge we couldn't refuse! Enjoy our four-part series to drinking local in Charleston!
1. #DrinkLocalCoffee
We don't drink coffee often, but when we do, we want to do it locally. During this month, we drink coffee from our local coffee shops and enjoyed every sip. We love the ladies from the Orange Spot Coffee House located in Park Circle in North Charleston. They are doing really cool things there, like making delicious savory lattes with seasonal ingredients…. Yummy! We love to cure our coffee fixes at The Orange Spot!
2. #DrinkLocalJuice
Juicing is an important part of the Cocktail Bandit diet. We love juices for our morning boosts and we definitely like to keep them local like the juice spot called Huriyali. All of their juices are seasonal and AMAZING! They have a strawberry juice now that is seriously addictive. It's such a cute spot right on Huger St.
When we are not purchasing our juices, we are making them ourselves. We love to go to the Farmers Market and get local produce and make our own juices and smoothies. One of our favorite vendors is Joseph Fields from Fields Farm. His produce is amazing. The farmers market is a great way to keep all of your seasonal veggies for juicing.
3. #DrinkLocalBeer
If you know the Bandits, you know that we love a good beer. We are so thankful that Charleston provides us with so many craft breweries so we can always drink a local cold one. We had the pleasure of visiting Holy City Brewery and it was a delicious experience. Their Pluff Mud porter is so amazing that they made a BBQ sauce out of it! (And it's pretty good too!) Holy City carries over 20 beers in their tap and you can find them in almost every bar in Charleston. They also make this pineapple soda that's light, and tastes as good as the beer! Holy City Brewery is a gem and people are always there drinking locally.
4. #DrinkLocalCocktails
Of course a drink local challenge would not be complete if we didn't include cocktails!! We love that the bartenders here incorporate local ingredients in their cocktails. Most places even have seasonal cocktail menus now. We definitely had a great time ordering local and an even better time drinking local.
We went to Obstinate Daughter and they have 2 cocktails on tap and both were local spirits. The cocktail that we chose we called the King's Honey; made with King Charles Vodka from Charleston Distilling, and Honey Basil soda from Cannon Bourough Beverage Company.
Spectator Hotel is doing some amazing things with local ingredients as well. They have a seasonal cocktail called the Bees Knees that is made with local honey and garnished with seasonal edible flowers. It's was light, refreshing, and not to mention, beautiful!!
5. #DrinkLocalWine
Last week we had the pleasure of going out to Wadmalaw Island to Deep Water Vinyards; formally Irving House Vinyards, to taste their wine. They make it with muscadine grapes, and although some believe that it's impossible to make good with these grapes, we were impressed. The Reds and the Whites were smooth but not too sweet. Their best seller, Magnolia, was a dry white that we found quite delicious. It was our first time trying this wine and it did not disappoint.
We are huge supporters of drinking/eating locally and we are so thankful to live in a city  that supports it as well. Charleston is such an incredible place where locals support each other. We had a great time doing this challenge!
Like this post
0