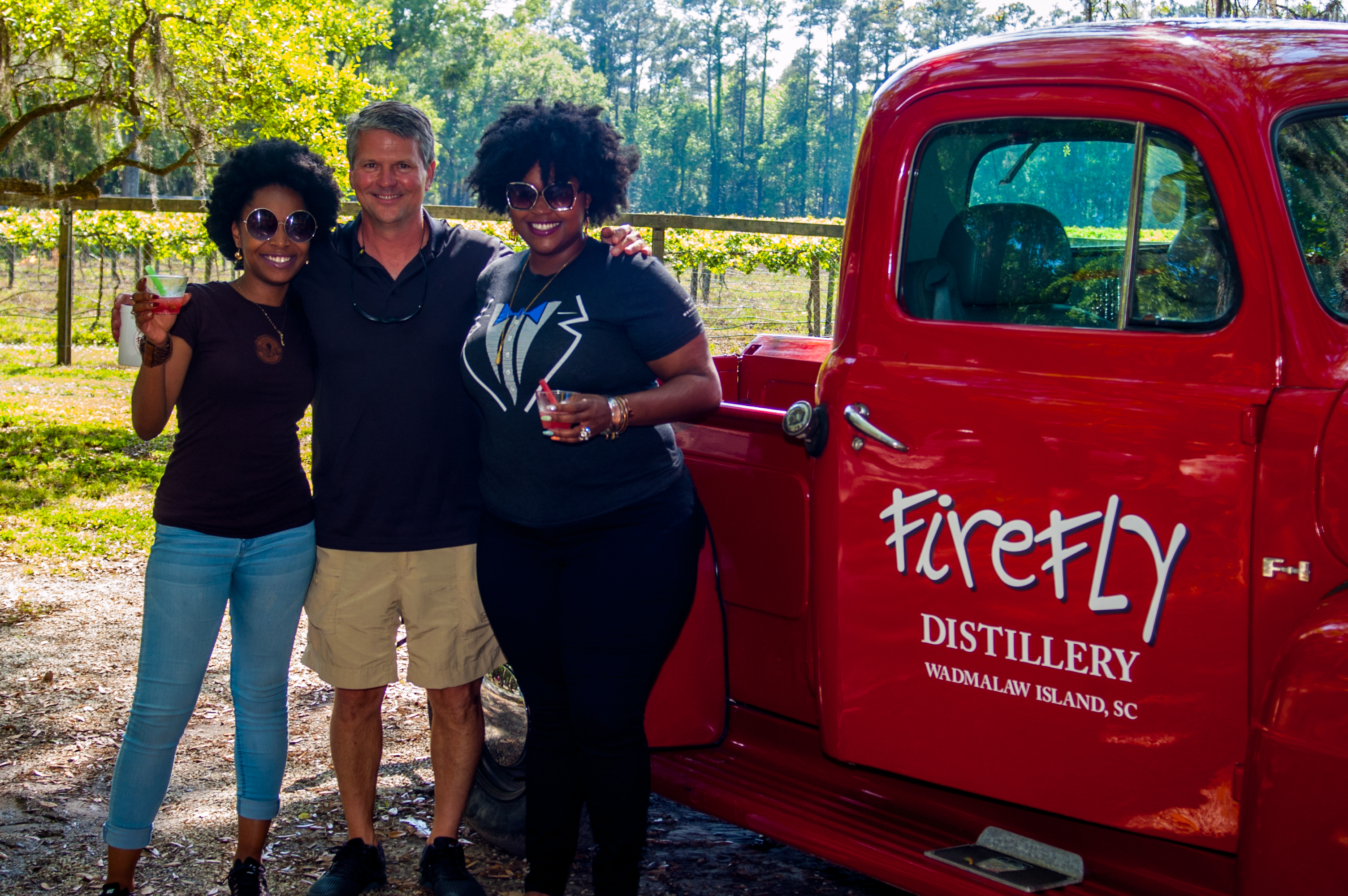 FIREFLY DISTILLERY
Our next stop, on the Satisfy Your Thirst Tour, was our beloved Firefly! Firefly Distillery was founded on Wadmalaw Island, 30 minutes away from Charleston, South Carolina. The owners and founders, Jim Irvine and Scott Newitt came up with the insane idea to build a distillery in the country. They lobbied in Columbia, SC and got laws changed so that distilling and production was affordable and legal in the state. They decided to name their distillery Firefly because fireflies are magical and they're a nostalgic staple in the south.
Firefly became the world's first sweet tea vodka, and South Carolina's first distillery giving the state the opportunity to distill and curate more spirits. They even get their tea from Charleston Tea Plantation; the oldest and ONLY tea plantation in SC.
Firefly produces several types of spirits. They have vodka, rum, whiskey, moonshine, an array of cordials and now a bourbon. We were blessed to be able to sample the bourbon that will be coming out February 2017. Yumm! We also had an amazing time "working" on the production line; but we'll leave that hard labor to the professionals!
When you visit Firefly Distillery, you will be able to learn about the distillation process and to meet Scott and Jim. They also have a number of tours available if you want to check out their fabulous operation. You can check it out at www.fireflyspirits.com.
DEEP WATER VINEYARDS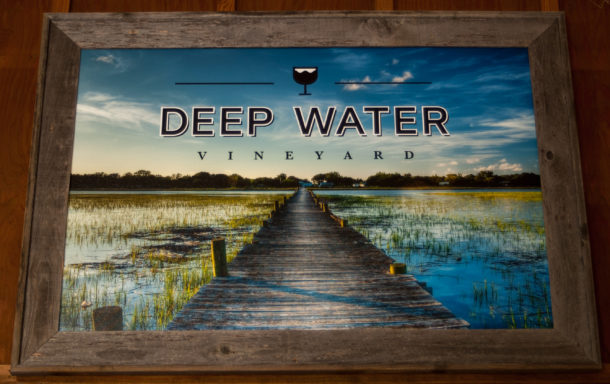 The next location on the Satisfy Your Thirst tour is Deep Water Vineyards… which used to be Irving House Wines, owned by Firefly Distillery. The new owners Andrea and Jesse  told us that they always wanted to have a vineyard. When they moved to the south, a few friends saw that the property was for sale and dared them to purchase it from Irving House. So they decided to take that chance, moved their family to Wadmalaw Island, and actually have their own vineyard. They said that it's an exciting, new, overwhelming experience…. And, sometimes, they feel like they're in "Deep Water" with this new venture.
Deep Water also has a deeper meaning for the co owners/couple. They feel like the name embodies their view of life; jump in the deep waters and know that you have done something bigger than yourself.
Jesse and Andrea are currently in the process of re-branding all of their wine. We are excited to see what they do with the yummy muscadine wine that they produce. The muscadine grape is the only TRUE native grape in the U.S. and Deep Water is Charleston, South Carolina's ONLY vineyard and winery.
The wines vary in color, flavor, and sweetness. We can't wait to go back and see what else they have done with the space! They have daily tastings at the vineyard. Please check out their amazing story and schedule a take a look at their tour times at www.deepwatervinyard.com.
Now, on our way to Greenville…. Cheers and #satisfyyourthirstSC!
Like this post
0